Building Renovations & Construction
General Contractor - Commercial Construction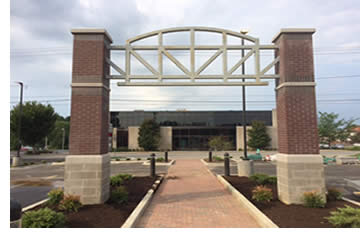 Redlee Construction & Development, Inc., a family owned business, was founded in 1995 by brothers Matthew and David Elder, Jr. With over 40 years of combined construction experience, Matthew and David have proven success in:

Commercial Construction


Commercial Construction Renovation / Remodeling


Institutional Construction

At Redlee, we have a strong commitment to customer satisfaction. We feel that communication with our clients is the key for a successful building experience. We offer a professional service for your building process from the inception of the project through its completion.
Having satisfied clients is the foundation of our business. Our goal is to develop long-standing relationships with our clients. We want to be able to meet your current construction needs, as well as be the company you think of for future construction projects.
To learn more about Redlee Construction, contact us at info@redleeconstruction.com or give us a call at (502) 412-3777.
Currently Under Construction
Stuart Pepper Middle School
About the Project
Redlee is the General Contractor for the construction of this 102,400 square foot school, which includes both renovation and new structures.
Renovations include:

Demolition of front entry and Administrative suite


Replacement of existing water source HVAC system


Installation of all new LED light fixtures


New flooring, ceilings and paint through-out


Asphalt connection roads


Parent loop within the surrounding campus

Additional structures include:

Four science classrooms


Expanded & re-purposed mechanical room


Eight new tennis courts


New administrative wing


Gym with wood flooring & telescoping bleachers


Shared lobby space


2,400 square feet of mechanical mezzanine
For more information regarding this project, or to inquire about our services, please call Redlee Construction at (502) 412-3777 or email us at info@redleeconstruction.com.